Posted on February 10th, 2015 at 3:28 AM by
happyguestslodge.co.uk
Getaway vacations are essential for any couple however they can be overwhelming for new couples. That trip to Thailand maybe enjoyable, but it can put a lot of strain on a relationship, especially if some things didn't go as planned. Fortunately, there are quite a few locations in the United Kingdom where you and your partner can take a simple and relaxing vacation. One of these places is the county of Cheshire in North West England.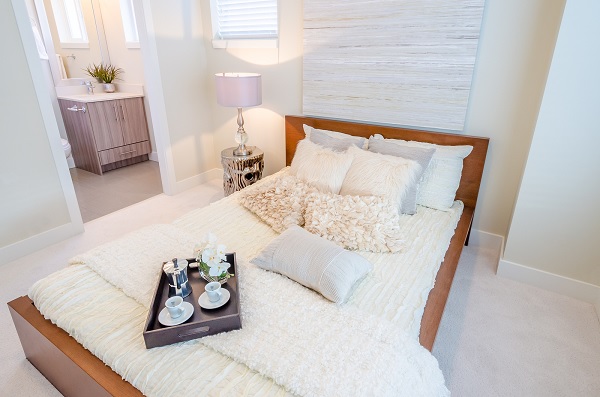 On the border of Manchester to the north and Wales to the west, Cheshire is probably best known for giving its name to Lewis Carrol's feline creation from Alice in Wonderland, the Cheshire Cat; however, the county also happens to be an ideal place to spend a short vacation with its numerous tourist offerings in easy distance of comfortable hotels in Warrington like the Happy Guests Lodge.
For example, the county seat of Chester has some of the most historic spots in Britain. The Chester cathedral is over a thousand years old, showcasing some of the finest medieval carvings in Europe. The city's Roman Amphitheatre is even older and holds the distinction as the largest of its kind in England. For those who love shopping, the 700-year old Rows galleries provide an excellent selection of goods to buy. Don't forget to drop by Chester Zoo as well; it's home to over 7,000 animals. It's an excellent place to spend a lazy afternoon getting to know some interesting creatures!
With all of the attractions in Chester, it may seem that the county seat has a monopoly on places to visit but the county has other jewels in its crown like Warrington and Runcorn. Warrington itself is as historic as Chester; it's been around for 2000 years since the Romans came. The place has been a commercial centre for a very long time, having received a Royal Charter for a market in 1255 and profiting from it ever since. The Museum and Art Gallery of Warrington showcases this history by being one of the oldest municipal museums in the country and by having exhibits showcasing the development of the area.
Runcorn is located between Chester and Warrington, and leading hotels in Runcorn make for ideal places to stay for those who want to experience all that the county has to offer. Runcorn even has Norton Priory, a fascinating historical museum and garden, which showcases the lives of those who lived there, together with an excellent collection of trees and herbs.
These attractions and more should encourage any couple seeking a short and accessible getaway to have a look at Cheshire.
(Source: First Vacation with Your New Boyfriend? Read This First., Cosmopolitan)