Posted on June 22nd, 2015 at 2:54 AM by
happyguestslodge.co.uk
If you're thinking of taking a vacation around Cheshire in the coming months, booking early at hotels in Warrington, like Happy Guests Lodge, is the least you can do to ensure a smooth vacation. There are ways you can make your holiday trouble-free and memorable, whether it's just for you and your spouse, or for the entire family. Here are some tips.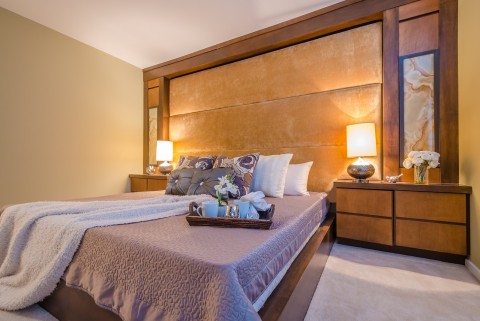 Plan Ahead
The key to everything is having a plan. Knowing what to visit around Cheshire would make things easier for you to plan your itinerary. You'll know what to prepare for and what you need to bring. For example, if you're planning to check out historical locations, you'll want to do some research on what sights there are to see in the area and group together sites that are near each other. Take into consideration the purpose of your vacation; your plans may be different if you're in Cheshire for a romantic getaway rather than a family trip!
Budget Properly
Once you've got your plans ready, it is time to set a budget. You should keep in mind the price of accommodation, transportation, food, and other expenses. When it comes to places to stay, keeping within your budget should be easy as there are quite a few cheap hotels in Warrington, as well as affordable restaurants where you can enjoy the local cuisine. Don't try to set an exact amount. Always leave a bit of room so that you could pay for any unexpected stuff. Always have access to spare cash always or have an emergency credit card for these times.
Be Flexible
Planning is all well and good, but being flexible is always the rule. Sometimes, your plans for the day may be interrupted by inclement weather or other reasons. It can be boring to just twiddle your thumbs if you do not have a back-up plan. Always plan an alternative just in case something happens. An alternative location or activity is a good way to ensure the productive use of your time, even when things don't turn out as planned.
Enjoy and Relax
Your vacation should be a time for enjoyment and relaxation. However, you'll need to put some initial work into planning. Do your research and lay the groundwork months ahead so that when you reach your vacation destination, you won't have any worries. Hotels, like Happy Guests Lodge, offer spacious rooms and comfortable living spaces to ensure your complete satisfaction during your trip.
Source:
Seven tips for a stress-free vacation, Fox News
10 Affordable Travel Tips to Stay Within Your Vacation Budget, Money Crashers
The Start to Finish Guide to a Perfect, Stress-Free Vacation, Lifehacker