Posted on June 24th, 2015 at 3:18 AM by
happyguestslodge.co.uk
A town which has deep roots and owes its fortune to salt, Northwich has been among the "Wyche" towns in Cheshire that boasted of a flourishing salt industry during the Victorian Era. It is a place that still holds traces of a rich history amid the modern world. If going to the beach has lost its novelty and you're looking for a more enriching way to spend the summer holidays, Northwich is definitely the place to be.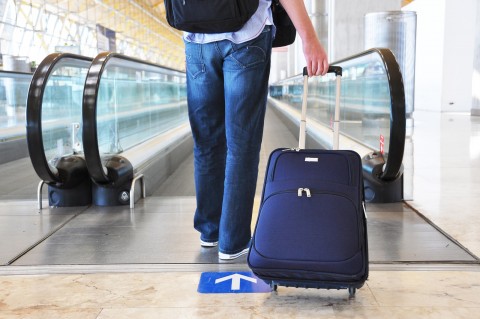 Northwich features well-maintained historical buildings that have seemingly been transported from the past to the present, and there's definitely a lot to learn about the town's "salty" past. This summer is the perfect time to visit this exciting historical town so why not book a room from the many hotels in Northwich guaranteed to enrich your experience.
"One of the most exciting towns in England"
When Conservative MP for Tatton George Osborne visited the town last March, he was struck at the unbelievable transformation it had undertaken, especially after the restoration and transformation of the Lion Salt Works. Speaking during the tour of the museum, he expressed confidence that Northwich "will become one of the most visited places in Cheshire."
Osborne added that there's still an appetite among people for the Lion Salt Works, places where they can see the industrial heritage of Cheshire. "Northwich is one of the most exciting towns in England at the moment with all the work that is going on," Osborne said.
The Lion Salt Works
A few years back, the Lion Salt Works was a derelict building that stood as the U.K.'s last traditional open pan salt works. Four years ago, however, officials initiated a project that aimed to restore not only the building but also other crumbling 19th century structures to their former glory. The project wasn't without challenges, but with the help of grants from Historic England and the Manage+ European programme, the restoration has been a success.
Locals say that a trip to Northwich wouldn't be complete without a visit to the Lion Salt Works, which shows the traditional way salt was produced from brine. The Works back then had an exhibition centre, a horizontal steam engine, and a "nodding donkey" brine pump. With the recent renovations, visitors can also see interactive exhibits that tell the full story of Northwich's salt heritage.
This exciting transformation is definitely a must-see in Northwich. Take a trip to this historical town and book a room from the hotels near Warrington and Northwich like Happy Guests Lodge.
Sources:
Northwich is hailed as 'one of the most exciting towns in England', Northwich Guardian
Northwich: The Town With That Sinking Feeling, TimeTravel-Britain.com