Posted on April 21st, 2015 at 2:53 AM by
happyguestslodge.co.uk
Cheshire is a great vacation spot for families looking to experience the countryside. With its amazing parks, farmlands, and historic attractions, you can escape from the hustle and bustle of the city. It happens to be the common reason a lot of vacationers flock to the region. Like travelling to other popular destinations in England, however, you need to plan wisely to avoid breaking the bank.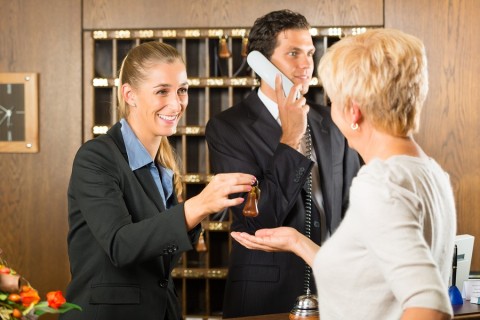 Travel Plan
Let's face it, stress happens even on vacation! It usually occurs during travel: waiting times, delays, poor food and even cancellations.This is why it's crucial to prepare your itinerary and transfers in advance. If you're travelling by air, check out deals offered by discount websites. See if you can find round trip tickets, as they can sometimes be cheaper and more convenient than one-way tickets.
When packing your luggage, find out the baggage policies implemented at various airports. Pack only the items you need and avoid carrying additional luggage. One item of luggage per person will save you money as most airports charge for extra bags. Ask yourself which items are really necessary and which are not. Do you really need to take seven pairs of trousers and fifteen shirts?. If you'll be out of town for only a week or two, there is really no point in taking your entire wardrobe with you.
Cooking vs. Eating Out
Some travellers feel like they save money if they cook their own meals. Some realise, though, that taking advantage of the food service in your hotel will give you more time to do what you really enjoy. Cooking isn't usually at the top of any list for holiday activities! Most hotels near Warrington serve great local dishes at competitive prices. In fact, if you book a room in Happy Guests Lodge you can enjoy a free continental breakfast as part of your package.
Buying meals instead of cooking will also allow you to taste the unique local dishes. If you're lucky enough, some hotels serve regional dishes such as Chester Pudding and Cheshire Cheese. Also consider trying their unique pies and peas, soups and stews. Don't forget the world famous 'scouse' from the nearby city of Liverpool.
Book a Cheap Hotel
Luckily, you can find a lot of cheap hotels in Northwich and other prominent towns in Cheshire. Booking a room in any of them will clearly save you money and make your budget go further. Staying in a luxury hotel – especially if you're staying for longer than a week – can eat way at your budget without giving you significantly better amenities. At these competitive prices you can enjoy a great stay while spending your money on the things you really enjoy.
Source:
50 Budget Travel Tips and Save Money on Vacations, moneyning.com
Cheshire Traditional Foods, bookcottages.com