Posted on February 11th, 2015 at 3:43 AM by
happyguestslodge.co.uk
Seeing amazing places like Cheshire, England, sampling the local cuisine, meeting new people and learning about the culture are what comprise a memorable vacation. Travelling – although usually related to huge expenditure – can still be made practical and unforgettable. To ensure the experience remains within budget you can do no better than choosing from the most accommodating hotels near Warrington or in Widnes.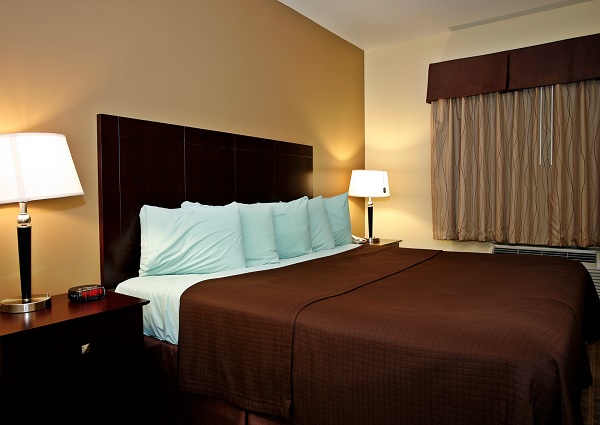 Choosing a great place to stay in can be a complicated task given the wide selection of hotels in the area, along with their amenities and special promotions offered.
Karen Fawcett, following her many journeys all around the world, has reached a point at which she is certain about the 'must-haves' that each hotel should provide to their guests. Here are some of them:
Basic Amenities
Of course, proper and essential hygiene must be the first concern of hotel owners. From the room's flooring, the bathroom, the bed sheets and duvets – everything must be regularly cleaned and changed.
The comfort of the guests is also essential. Guests do not spend their entire day in their hotel rooms. While on vacation they are usually off exploring the area and just return at night to rest. Therefore, having the most comfortable bed and pillows is critical in keeping guests satisfied and happy.
Guest safety and hotel security is the last vital factor for basic amenities. Given that you'll leave your possessions in your room you should be confident that nothing would go missing. Ideally the hotel should have facilities to keep prized possessions safe. This may be a room safe or a safe at reception.
Special Amenities
Furthermore, each hotel has its own distinctive features that may make it stand out from competitors. Complementary snacks and drink upon arrival for guests is a welcoming touch. A swimming pool or gym and other recreational areas are also some of the special amenities that contribute to an exceptional stay for visitors.
With the huge influence of technology to this generation having a Wi-Fi connection is considered more than a luxury; it is a necessity. Charges for internet access clearly hurt the customer and may well force them to look for another place. Wouldn't you?
People planning a vacation in Cheshire, England, should keep in mind the must-haves mentioned above to fully get their money's worth. Choosing a place to stay can be troublesome but by researching well you are guaranteed to have the best experience. With the many convenient and economical hotels in Widnes or near Warrington like the Happy Guests Lodge, tourists are able to select the hotel that truly meets their needs.
(Source: 9 Basics I Expect When Staying in a Hotel, ConsumerTravel.com)