Posted on June 26th, 2015 at 3:25 AM by
happyguestslodge.co.uk
Summer holidays might bring you visions of tropical beaches and activities under the sun, but if you want a more intimate way of spending the summer with your partner, taking him or her to a bed and breakfast ranks among the best options.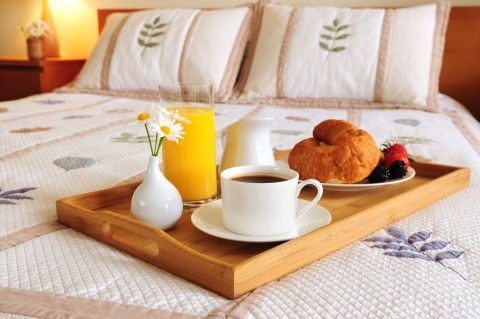 Bed and breakfast establishments have become very popular in the U.K. over the past few years. They perfectly encapsulate the definition of a comfortable "staycation". If you haven't been to a bed and breakfast in Warrington before, you definitely should this summer to experience these things you are missing out on.
Entering a Brand New World
If you've grown accustomed to the hustle and bustle of the city, then a bed and breakfast room will definitely give you a serene change of scenery. Unlike traditional hotels, where there might be too many people for your liking, bed and breakfast hotels provide a better sense of privacy, making you feel as though you've stepped into another world that's entirely your own.
A Homemade Breakfast
Bored of a hotel's breakfast buffet? Most bed and breakfast owners cook from fresh using local produce. Tasting what they have to offer will definitely give you a sense of being at home even though you're actually miles away from it.
The Perfect Spot for Travellers
Bed and breakfast hotels are more often located near or in tourist destinations. Traditional hotels often dominate the towns or cities. With the bed and breakfast "home-like environment" it will be more comfortable and highly likely you will end up with a new friend or two!
Service You Deserve
Many bed and breakfast hotels are more 'hands-on', making it easier for them to provide you with everything that can make your stay more comfortable. Staying in a bed and breakfast hotel is more than just occupying a room. These establishments are privately owned and the service is much more personal than experienced from a large chain of hotels
If you wish to experience the absolute highest standards book a room at a bed and breakfast hotel near Warrington or Northwich, like Happy Guests Lodge. Experience what an exceptional staycation can truly deliver. After all, you deserve a break from the bleak and fast-paced city life.
Sources:
If You've Never Stayed At A Bed And Breakfast, Here's What You're Missing Out On, Huffington Post
The Benefits Of Staying At A Bed And Breakfast, Double-Barrelled Travel