Posted on April 20th, 2015 at 2:45 AM by
happyguestslodge.co.uk
Booking hotels in Warrington should be first on your to-do list if you're traveling to the area for the first time—or even for the tenth time. While this place is teeming with fun attractions, such as Warrington Museum & Art Gallery and Lymm Dam Nature Reserve, you have to ensure that you'll have a safe and relaxing place to stay. Hotels like Happy Guests Lodge are not only situated close to leading tourist attractions, but also offer affordable rooms for tourists and travelers.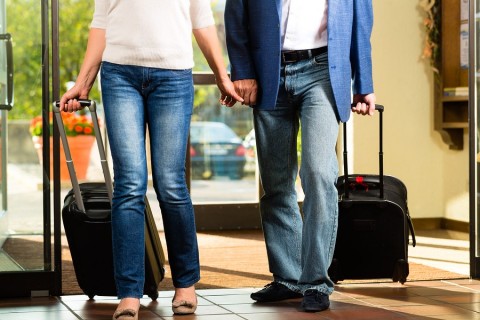 When making a hotel reservation, however, there are several things you have to consider, especially if this is your first time visiting Warrington. You will find a great deal of choice in this city but only very few may offer the amenities you want at a competitive price. The booking process and policy may also vary from one hotel to another so you have to research beforehand.
Online Booking
Most hotels these days have taken full advantage of technology. Hotel reservations have become much easier for travelers with the help of the Internet. You can now book online and avoid the hassle of connecting with a representative via a hotline. There's also a greater guarantee that the information you'll give will be accurately registered because you will have to enter it on the online booking form yourself.
Normally, after submitting your request for a reservation, you'll receive a response via email containing the details of your request and the confirmation that your request has been registered. Some hotels require a deposit so don't be surprised if they ask for your credit card information to confirm your booking. Make sure that the payment will go directly to the hotel and not through an agency. In most cases, this one-time deposit is non-refundable should you decide to cancel the reservation.
Booking Policy
Most cheap hotels in Warrington implement a strict booking policy, particularly regarding cancellation. If you're planning to cancel your reservation due to some inevitable circumstances, contact the hotel a couple of days in advance if you can. This will help the hotel avoid turning away customers (and losing money) while holding a room for you.
Final Confirmation
Before the day of your trip, contact the hotel again and confirm your reservation. It's even better if you will list down a couple of other hotels in the area that you can stay at just in case a problem with your initial reservation arises.
Sources:
Making Reservations, ricksteves.com
Things to do in Warrington, tripadvisor.com