Posted on July 3rd, 2014 at 2:58 AM by
happyguestslodge.co.uk
Sometimes, people need to unwind from the daily grind, and staying at a quality hotel may unleash some of that pent-up stress. In his travel blog, The Traveling Panda, owner Mike Laagan says:
"The start of the 21st century has seen so much change due to the evolution of technology. This progress has changed our everyday lives. We need to constantly adapt to a much faster pace of living. Work schedule has been chaotic as the regular 9-hour grind goes beyond office time. Globalisation furthermore has changed the normal office timetable into a 24-hour, round the clock occupation. Gone are the days when work was just a simple routine."
Professionals in the North West of England, particularly in Warrington, Cheshire, may relate to this dilemma. The borough is already a hotbed of 24-hour economic activity from several commercial centres. The Omega Development Site at RAF Burtonwood is another huge project bringing more global businesses to the area. Thankfully, the area has a number of great tourist attractions to refresh the weary worker. When you are looking for a place to get away from everything for a short while, book a room at one of the leading hotels near Warrington: Happy Guests Lodge.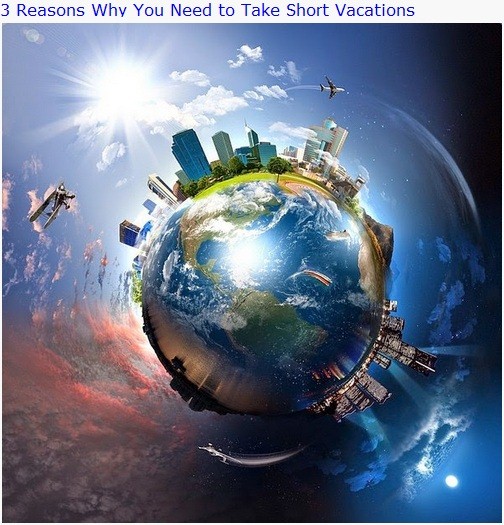 Short vacations don't need to eat up an entire week. A weekend away is often long enough to recharge your batteries. Laagan says you can simply be gone for a couple of days to feel the benefit. This is long enough to relieve the unavoidable modern day anxiety in our lives. If you have the time, why not plan for a long weekend away? Add a day either side of the weekend although you should book your room well in advance if you plan to do this; weekdays are often the busiest for a hotel.
A short vacation can be a chance to detox yourself of stress, especially in a hotel room that has quality amenities; most importantly a bed so comfortable that you'll fall asleep in seconds. According to Laagan, the stay is an opportunity to clear your mind. Once relaxed, a solution to a nagging problem may hit you before long.
A weekend away may be something all the family needs; even the children can get stressed! Some hotels provide large suites to allow families to stay in one room and these are great value too.
Everyone deserves a time-out when things in the workplace get too hot to handle. Why not make the most of that time-out at one of the quality hotels in Widnes like the Happy Guests Lodge?
(Source: 3 Reasons Why You Need to Take Short Vacations, The Traveling Panda)