Our Guests Say...
"Brilliant stay again -
thank you "
- Mr G, Warrington

"wow what value"


Mr S Surrey

"Like Premier Inn but
with Personal Service!"
Mrs H Manchester

"Its a realy nice place here -
looks like a Travel Lodge,
but much BETTER!"
Mr H Leeds

We enjoyed our overnight stay
so much that we've put a very
positive entry on Trip Advisor.
Mrs B Preston

"Staff were great,welcoming.
Nothing was too much trouble.
will definately return"
Mr S - Dursley

"Yet another fantastic stay,
room is amazingly
big and spotless."
Mrs H Ireland
Book Today With Confidence!




Eat & Drink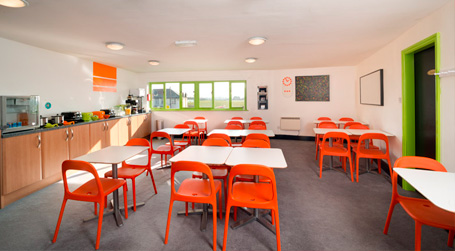 - Please click here for Menu and Prices -
All Guests receive a FREE Continental Breakfast as part of our standard Room Rate. We think you will enjoy it, choose from 5 types of branded Cereals, White or Brown Toast, Grapefruit Segments, Cheese Slices, Yogurts, Waffles, Brioche, Small Cakes, Heinz Baked Beans, Porridge, Orange Juice, Apple Juice, Chilled Water, Tea and Coffee. This is a self – service breakfast and is available in our newly refurbished first floor Breakfast Room, where free national newspapers are also available and the latest news can be viewed on the digital HD TV ensuring you have an informed start to the day.
A Continental Room Service Breakfast can also be ordered at an additional cost of £2 per person (FREE at weekends).
A Grab & Go Continental Breakfast Option is also available – for an additional £1.50.
A Full English Breakfast can also be provided at an additional cost of £9.95.
Breakfasts are served from 6.30am – 9am Mon-Friday and 8- 10am Saturday and Sunday.
We use good quality ingredients, with a combination of national brands and locally sourced products.
We also provide a good selection of reasonably priced snacks and light meals from 12 noon to 8pm daily. - See full Menu and Prices
Choose from freshly prepared Baked Potatos, Toasted Sandwiches, Omelettes, Lasagne, local Webbs Steak Pies, Cheshire Farm Chips and Baguettes, with an array of interesting and mouth-watering fillings, as well as a selection of Pizzas.
Meals can be served to you in our first floor Guest Eating Room, or we offer FREE Room Service, so you can enjoy them in the comfort of your own bedroom.
We also provide a selection of bottles and canned alcoholic drinks, these are all reasonably priced - See Bar Tariff
There are also a selection of local take-a way's that can deliver to the Lodge.
In addition our Guests can use the microwave within our Guest Eating Room.