Posted on September 28th, 2014 at 7:50 AM by
happyguestslodge.co.uk
Travel delays or cancellations – whether from airlines, railways or other transportation means – can be truly disruptive, especially if you're on vacation. The uncertainty of the weather in the U.K. and the other "unforeseen circumstances" that befall roads, train tracks, airspaces, etc. can cause you to get stuck anywhere. Train passengers who took part in the recent Passenger Focus survey have enumerated such concerns, according to BBC News U.K.: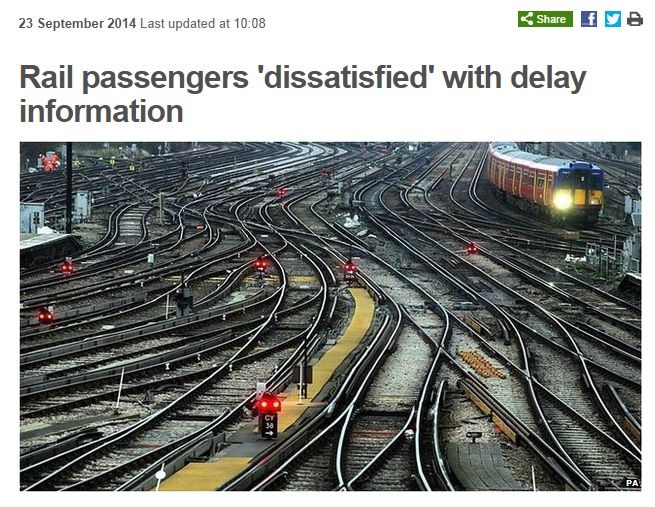 The passenger watchdog carried out the survey of 1,020 passengers who had a delay in the previous seven days for the Office of Rail Regulation (ORR).
Less than half (43%) of those delayed were given a reason, with poor weather or signalling problems topping the list when an explanation was offered.
In other news, you see how thousands are experiencing cancelled flights due to foggy weather or strikes.
If mishaps like trip cancellations or delays come your way while you're in Cheshire, why not stick around and check in at a bed and breakfast in Warrington? Instead of being frustrated and spending seemingly countless hours in the airport or train station you can extend your stay in the historic, tourist-friendly town.
B&Bs typically offer a free hearty breakfast with tea or coffee and biscuits for snacks. You can also take advantage of the reasonably-priced food and drinks offered through room service. If your bed and breakfast accommodation has restaurants close by your hosts are always a mine of information when deciding which one to pick.
If you need to pick up some essentials or toiletries, your hotel may be near Warrington's Golden Square Shopping Centre. Here you can visit the many stylish shops, boutiques and eateries. The award-winning establishment offers some of the friendliest customer service around, so you'll surely have a good time shopping there.
To top it all off, a bed and breakfast near Runcorn like the Happy Guests Lodge gives you quality rooms and services at affordable rates. If you're not able to tour the beautiful local attractions close to the lodge, you can have a cosy staycation in your spacious, beautifully-furnished room instead. Whether your extended vacation lasts just a day or you decide to stay in Cheshire a bit longer, you can take your mind off of your cancelled trip and spend it in prime comfort!
(Source: Rail passengers 'dissatisfied' with delay information, BBC News UK, September 23, 2014)